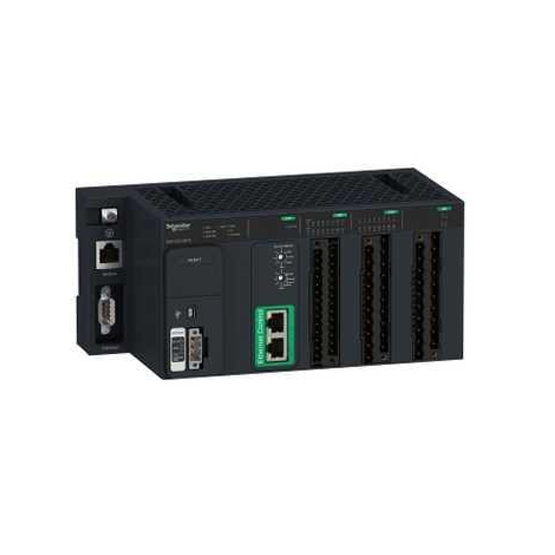 Modicon MC80
Optimal high-end functionality in a compact box that fits for solar plant purpose.
Enquire Now
Designed to be simple and compact for a quick installation, it integrates solar libraries to ease and shorten the design time. The TVDA guide helps the users integrate the Modicon MC80 into their solar power control system.
Its operational intelligence allows access to data remotely through embedded Ethernet and provides hight level of reliability and accuracy to accommodate sun positioning algorithms. It supports RSTP (Rapid Spanning Tree Protocol) ring topology for network redundency in case of link failure.
Maintenant is made easy thanks to the extensive and simple-to-use management tool (SGbackup) for firmware and program management in large scale PAC applications.
Robust and designed for a long life cycle, it operates at extreme temperatures (-25ºC to +70ºC). Configurable by Unity Pro, no extra tools are required for engineering.
Integrated cybersecurity features help protect the solar plant operations.
Improves your operational efficiency: Compact, Modicon MC80 offers a wide range of integrated functionality and services dedicated for the solar applications in small box.
Meets the solar plant environment requirements : robust to operate to extended temperature.
Increases operational production: the powerful processor provides the most accurate sun position algorithm calculation
Protects your plant operation with integrated cyber security function.
Decreases takeover time: the large capacity of Unity Pro So-collaborative software eases and shortens programming and commissioning time.