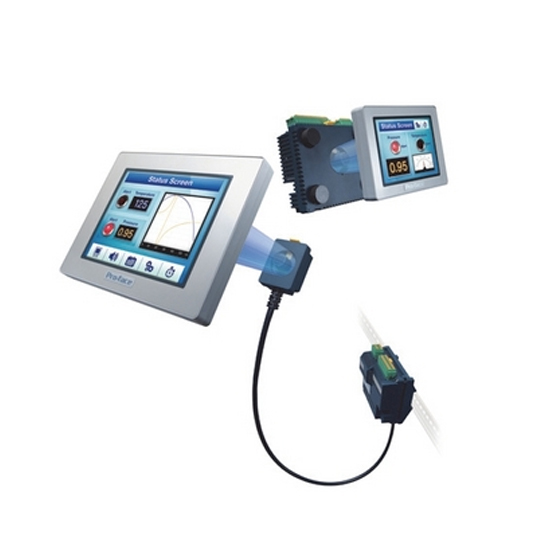 LT4000M
Screens and logic programs can be edited with the same software, and the same addresses or user-defined control symbols can be shared for both screen parts and logic elements with drag-and-drop operation. Controller addresses can be written directly to help reduce development time.

Using the Function Block feature lets you reuse configured logic components and protect technical know-how via password protection.
Enquire Now
All-in-one design makes it easy to keep equipment compact and allows installation in a φ22 mm hole for easy panel mounting. * Easily troubleshoot equipment by replacing the display unit or the control unit.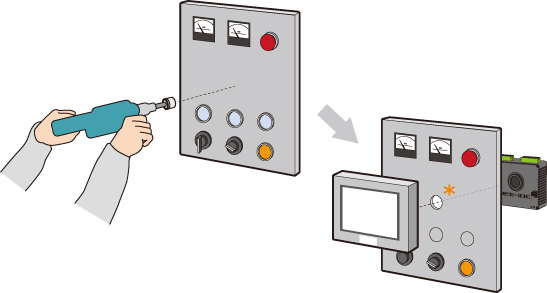 Use a separation cable* to install the control unit on a DIN rail and the operation unit in a different location. Operation unit is spacesaving, and it allows you to install flexibly even where it is difficult to install due to limitations of space. * Requires separate 3m or 5m option cable.