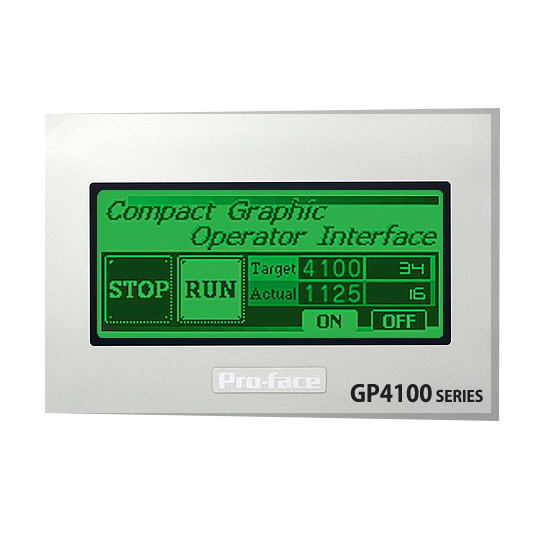 GP4100 Series
Newly added Ethernet models to the GP4100 lineup
"GP-Pro EX Limited Edition which is able to transfer screens to GP4100 Series can be downloaded. GP4100 Series can create and transfer only with the Limited Edition.
Enquire Now
6 models in total, 2 patterns for 3 color-backlights and 3 types of serial interfaces, are available.

The GP4100 unit can be installed vertically or horizontally, so it can be designed freely according to various purposes.