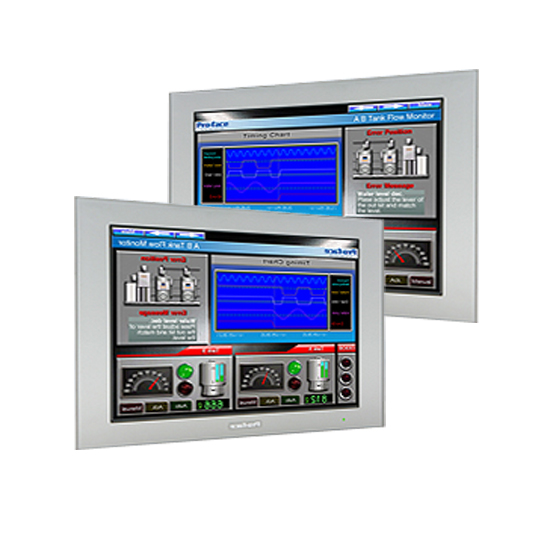 GP4000 Series
The GP4000 Series lineup includes models with an on-board matrix-type touch panel. Unintended operation can be prevented by setting two-point touching for buttons used in critical operations and operating environments. (Supported Models: GP-4601T, GP-4501T)
Enquire Now
Flat Mounting HMI, Integrates into Machine Design
GP4000 Series Rear-mount Model is available for 12.1 in., 10.4 in., 7.5 in. and 5.7 in.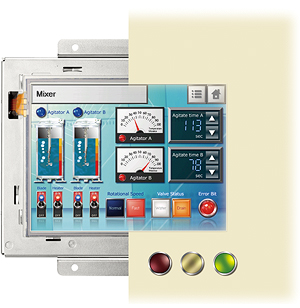 Maintain Hygiene of Display Area (Flat mount only)
Crates a flat, SEAMLESS display area to prevent accumulation of mold and dust, and to maintain a hygienic environment. Protective structure performance equivalent to IP67F can be expected.