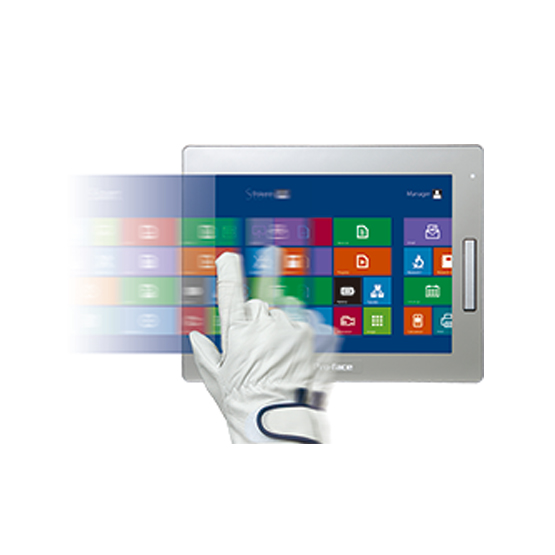 FP5000 Series
The FP5000 Series can be used as a display for existing equipment running Windows XP. It also supports Windows 8.1, the latest version of Windows, allowing you to use the latest operating system when upgrading equipment.
Enquire Now
The FP5000 Series shares the same panel cutout dimensions as the FP3000 Series, making replacement simple.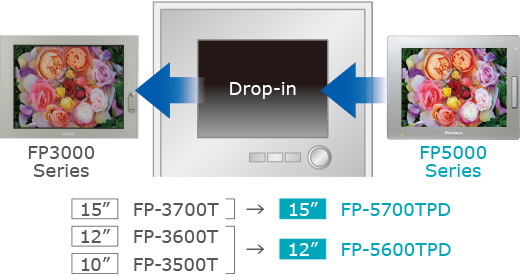 The FP5000 Series automatically adjusts screen resolution, allowing it to be used "as is" with equipment that was used with FP3000 Series displays.